Hello,
I am using FFD Transformation in Image Registration, I have noticed that in the DOF setting, the choices could be "rigid, affine and None".
From my understanding, FFD stands for Free Form Deformation, so it should be a deformable model.
So how does the "rigid/affine" mode work, or say is it different from "linear" transformation?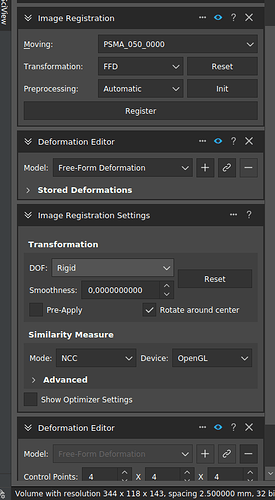 Thanks in advance!