Dear ImFusion Team,
I would like to use an iws to apply a certain translation to a mesh. To do this I replace the "matrix" parameter with a placeholder as you can see below.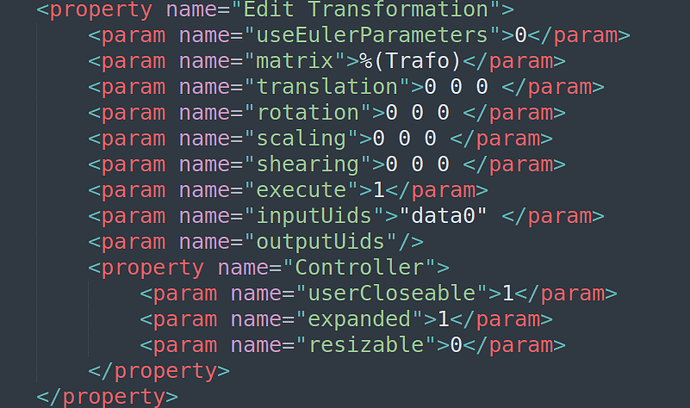 Before I replaced it with a placeholder, the exported iws with my transformation looked like this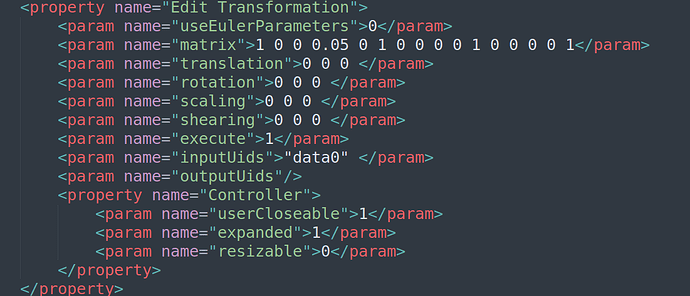 Therefore I assume that the placeholder is a 4x4 matrix which is in this case read row by row.
To run this automatically, I have a python script that calls the ImFusionSuite together with the workspace file and a string composed of replacements for placeholders. Part of this string where the placeholder "Trafo" is replaces is


However, when this trafo is applied to the mesh, I get unexpected results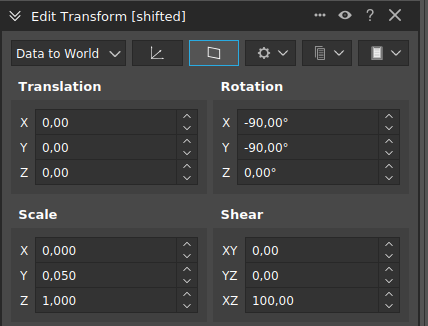 I assume it's the order in which I pass the values that does not match…
How could I fix this?
Thank you,
Miruna