Hi,
I am trying to connect the NDI Polaris Vega to ImFusion Suite. I added the NDI Tracking Stream from "Import".
I am currently adding the NDI Polaris Vega's Ip Address to the Hardware Device value. However, I am getting this message -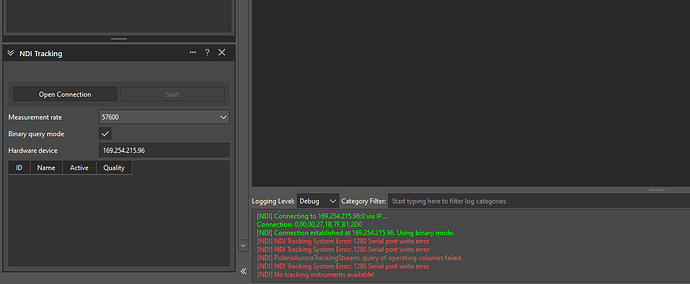 I am able to track the pose of the Marker tool after generating the tool definition file (.rom) using NDI Track and NDI 6D Architect Version 3.
Would appreciate it if you could let me know why is this occurring?
Current System Configurations:
Windows 10
ImFusion Suite v2.41.1
NDI Toolbox v5.004.015
Best,
Nalin