Hello!
I generated a 3D label map with a segmentation neural network, but I would like to delete some errors using ImFusionLabels.
When I open the original CT and the corresponding segmentation in ImFusionSuite, the alignment of the two volumes is perfect, but if I open them in ImFusionLabels (with "Load" for the CT and "Import" for the label maps) they are no longer aligned.
Do you have any idea how to solve this issue?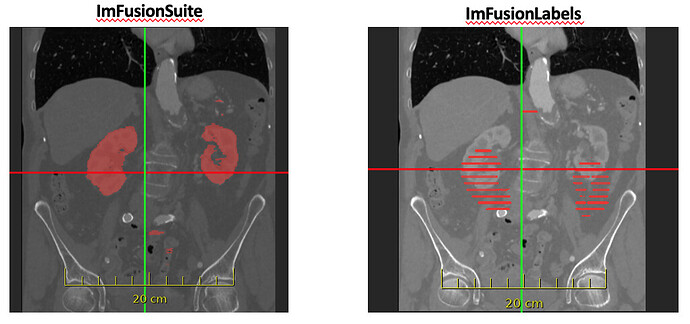 Thank you very much!