Dear ImFusion Team,
I would like to merge multiple 3D labelmaps with different volume sizes by maintaining their relative transformations to one another. The result should be one single labelmap that looks like the visualization ImFusion offers when loading the 2 separate labelmaps. You can see this in the image below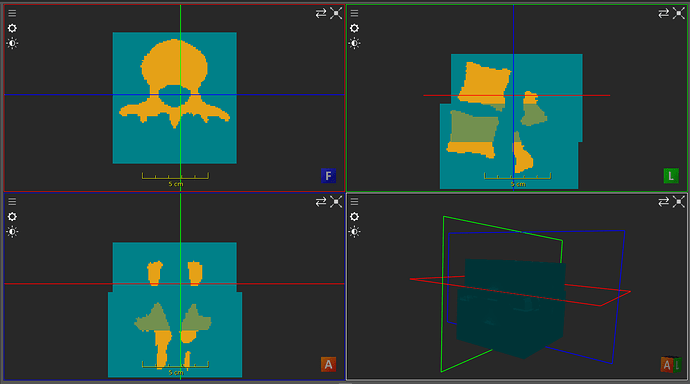 My current approach is:
Select both labelmaps and apply Image Resampling. This resamples Labelmap B with Labelmap A as reference and results in Resampled Labelmap B
Select Labelmap A and Resampled Labelmap B and apply Label Operations with Union. This results into the combined labelmap.
The issue I have is with step one that results in a cropped labelmap B as you can see below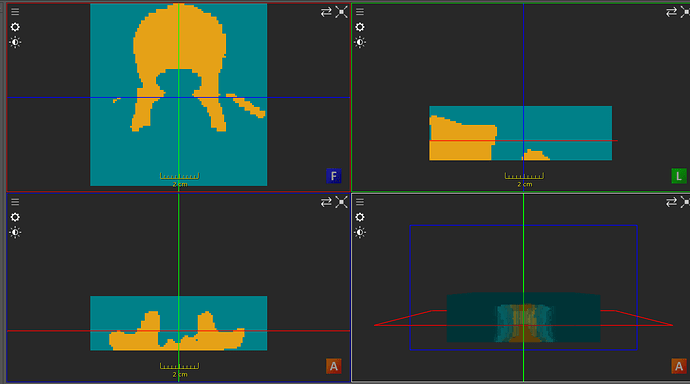 Is there a way to preserve the sizes of both 2 images in the result?
Thank you,
Miruna