Dear ImFusion team,
I tried to build the ConeCalibrationPlugin ( ImFusionGmbH/PRO-TIP-Automatic-Ultrasound-Calibration (github.com)) using ImFusion SDK v2.42 on Windows 10.
It looks like that the PRO-TIP code only supports the SDK v2.41. For example, some header files structures in SDK v2.42 are different from that in SDK v2.41, which are used by the PRO-TIP code. In addition, after modifying the header file, I still got the following error.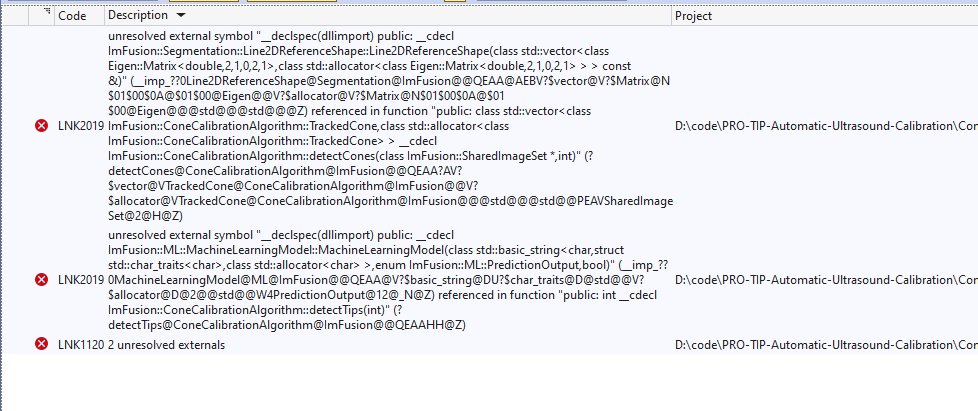 I suspect that some DLL files are different in SDK v2.41 and v2.42.
Could you please provide some help how to fix it? Or if possible, where I can download the SDK v2.41. I could not find it myself in the forum.
Thanks in advance for your help and have a nice day!
Luohong